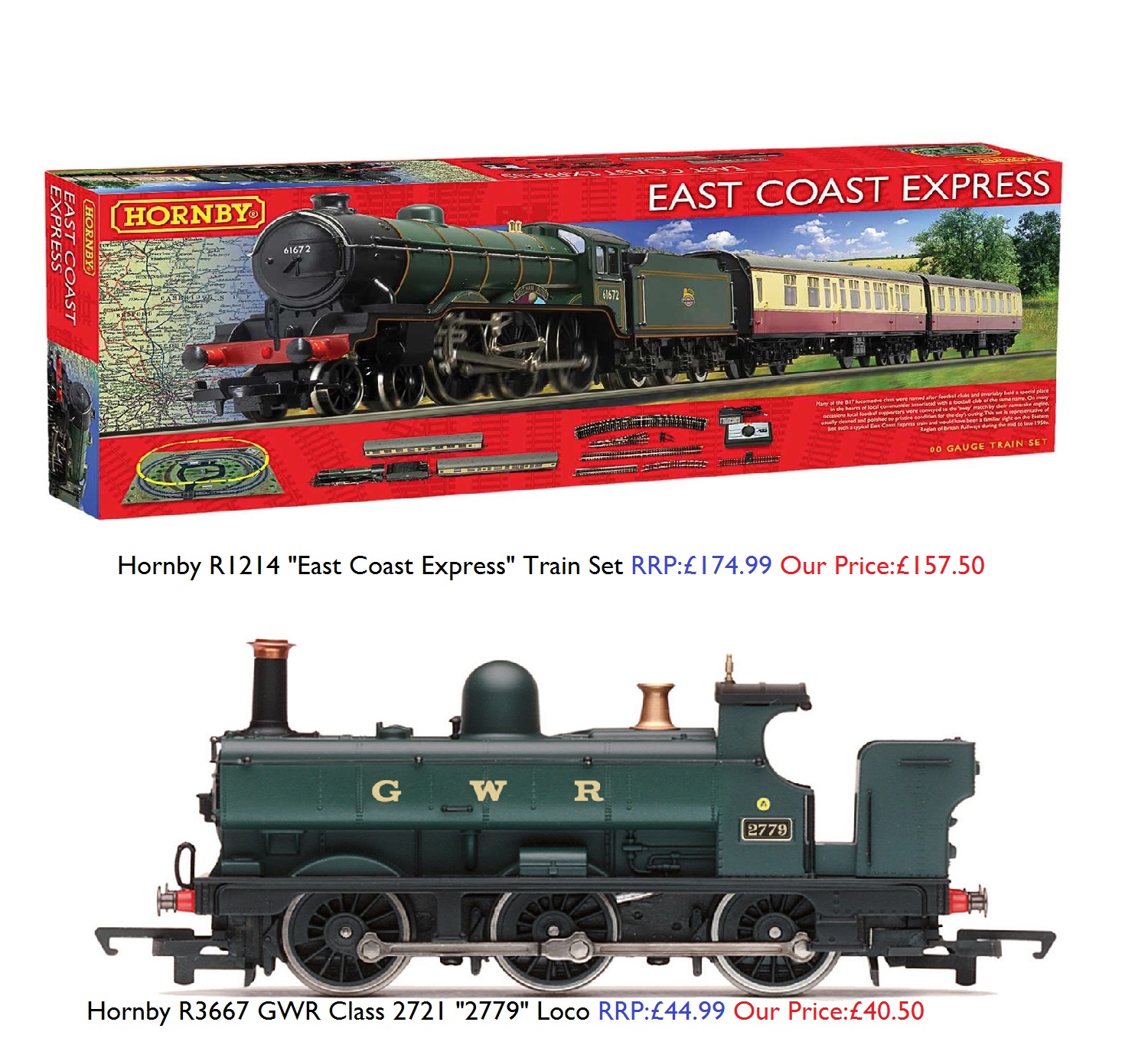 Second Hand Boxed Carriages





Due to having a rather large collection of second hand boxed Carriages we are now selling the stock on buy one get one free,
offering you 2 coaches for the price of 1,the perfect way to add to your fleet of rolling stock.
So why not call in store and grab them while you still can

Please Note: any coaches on the website may be purchased on this offer by phone or in store but NOT via the Website


Games Workshop

Coming this October, we will be stocking the GW "Foundation" range of paint, figures & accessories.



With access to the full range from Warhammer 40K right through to Age of Sigmar & Middle Earth, we can order any Games Workshop products so why not call or visit our store.




New Arrivals




We Have plenty of new arrivals in store from Hornby & Bachmann
ranging from Pecketts to Atlantics.
You can checkout them out here on the website or call in store.